The Farm
Lying between the foothills of the San Pasquale valley and admiring the blue Ionian Sea, halfway between Bova Marina and Bova (Vùa), in the Grecanic area of the province of Reggio Calabria, in 2011 was born the farm I Grembani, a company which deals mostly with citrus fruits (bergamot).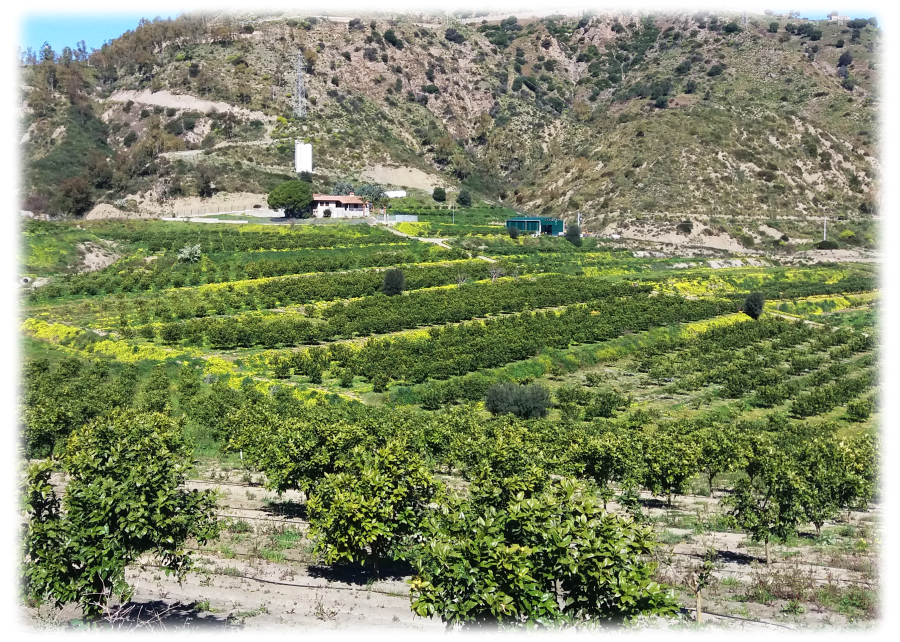 The realization of the bergamot plantation was accomplished in 2012/2013, with further expansions in the following years until reaching an extension of about 12 hectares, in an area included in the district of the protected designation of origin (PDO).
The company seeks productivity through both sustainable and environmentally friendly development, as evidenced by the laborious bees that, undisturbed, produce their precious nectar (in addition to the bergamot and multi-floral honey, in July and September is produced honey from the eucalyptus, which is used as a windbreak).
Water System: in order to ensure an adequate water supply, a localized irrigation system was set up, an investment aimed at rationalizing the irrigation systems and saving water.
Fertigation: the company is equipped with a computerized fertigation system (NETAFIM).
Our fruit is mainly marketed to the local processing companies, one part of them brings the Calabrian scent and sun into your homes.